My Adventure
We deliver a range of outdoor and adventure activities including: climbing, abseiling, canyoning, gorge walking, coasteering, canoeing, kayaking, mountain biking and cycling. We also hire equipment and run camping and mountain bothy trips. We have our own climbing wall for hire (perfect for parties) as well as a portable bike assault course for public or private events.
"MY Adventure set up by MYDG with over 15 years of experience of delivering outdoor activities in Edinburgh is a leading provider of activities for both adults and children (private, public and corporate sector clients at extremely competitive prices).
Cycle Road Safety (Cycling Proficiency)
We provide expert coaching of your group no matter how young or old. We can build confidence, skills and safety awareness for any participant no matter how nervous.
Cycle Trips
Half day to 1 week cycle trips, we'll tailor the demands of any route to the abilities and confidence of your group. We provide all helmets, bikes, and reflective vests.
We can start the activity at your premises if needed.
Coming from overseas? Why not grab one of the many number of available flights to the UK and spend a one of a kind vacation with the people dear to you in the capital city of Scotland, Edinburgh. MY Adventure offers you the unique opportunity to bond with family members by going the full route of providing you with a host of exciting outdoor activities and team-building sports which can be enjoyed either singly or in a group tailored to help boost each family member's self esteem and conquer their respective fears.
If you are looking for activities in the Edinburgh, Glasgow, Stirling, Berwickshire, Perth & Kinrossareas then we will ensure that your chosen outdoor activity, sport, cycling, camping & bike maintenance course are fun, safe and accessible to all your group! All our instructors fully trained, qualified in first aid and members of the PVG scheme.
We can supply all equipment and can tailor courses, group work programmes, sports and outdoor activities to all abilities and budgets. We can provide exciting outdoor activity even if you've only got an hour free or a whole week of time to yourself, your group, your family, organisation or company.
If you love the outdoors, want to go on a journey on foot, bike or a canoe, learn mountain bike or cycling skills or are looking for an adrenelin charged climbing, canyoning or trail cycling experience then YOUR next Adventure is MY Adventure."
Email:  info@myadventure.org.uk
Telephone:  0131 629 3065
Twitter: @MYDGAdventure
Facebook: https://www.facebook.com/mydgadventure/
Website:  http://www.myadventure.org.uk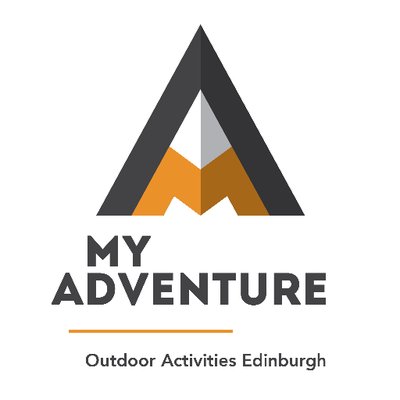 My Adventure
67 Pennywell Road
Edinburgh
EH4 4NL